Yes, it's been over a month since I've had a Wish List on the blog

(thanks for reminding me, mom)

, but not much has really caught my eye.

Until today.

I told Sam on Sunday that I really wanted a vest to wear over my shirts this fall while the weather transitions, but that I hadn't found the right one

(and for the right price)

.

Until today.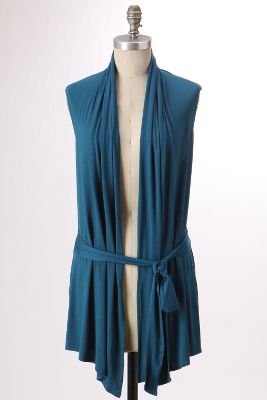 Introducing the Torrent Vest at Anthropologie. For $40, this vest can go from summer to fall easily with its jersey fabric & removable tie. The colors are very versatile too. It's just what I've been looking for!